Surveys and Human Rights: Local Reception of International Norms
Participants
A Unique International Conference and Workshop
Mexico City, November 12 & 13, 2015
Home   |  Program   |   Logistic   |   Readings
---
Speakers:
Aaron Back- New Israel Fund, New York
Emma Daly- Human Rights Watch, New York
Lucía Gpe. Chávez Vargas– Commission for the Defence and Promotion of Human Rights, Mexico City
David Crow– CIDE, Mexico City
Ted Gerber– University of Wisconsin-Madison
Shannon Green– Centre for Strategic and International Studies, Washington, DC.
Courtney Hillebrecht– University of Nebraska-Lincoln
Laurence Janta-Lipinski– YouGov, UK
Sarah Kreps– Cornell University, Ithaca
Rachel Krys– Equally Ours, UK 
Emily Martinez– Open Society Foundations, Washington, DC
Amanda Murdie – University of Missouri
Jeong-Woo Koo – Sungkyunkwan University, South Korea
Perseo Quiroz– Amnistía Internacional México
James Ron– Univeristy of Minnesota/CIDE
Dahlia Scheindlin– Independent Campaign Strategist, Israel
Carla Sutherland– The Other Foundation, South Africa
Benjamin Valentino– Dartmouth College, New Hampshire 
Laura Waisbich– Conectas, Brazil 
Discussants:
Karina Ansolabehere, FLACSO,  Mexico City
Janice Gallagher, Brown University, Rhode Island
Roberto Hernández, Presunto Culpable / University of California-Berkeley
Giovanni Mantilla, CIDE, Mexico City
Ximena Medellín, División de Estudios Jurídicos (DEJ), CIDE
Organizers:
David Crow – CIDE, Mexico City 
James Ron – Univeristy of Minnesota/CIDE
Tania Quintero – CIDE, Mexico City
Archana Pandya – openGlobalRights, Toronto
Kassira Absar – University of Minnesota
BIOS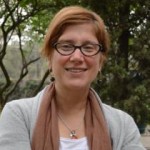 Karina Ansolabehere
Karina Ansolabehere is Professor at the Latin American School of Social Sciences, campus Mexico (Flacso México) since 2003. Her topics of interest are: judicial politics, human rights, judicializacion of human rights, legal cultures and political theory, with special focus in Latin America. She has taught courses on sociology of law, judicial politics, human rights and political theory. She is a member of the National Researchers System of Mexico. Ansalobehere has a degree in sociology from the University of Buenos Aires, Argentina, and a Ph.D. in Social Sciences with especialization in Political Sciences from Flacso Mexico. She is author of the book The policy from the justice. Supreme Courts, government and democracy in Argentina and Mexico (2007) and scientific director of the Spanish edition of the Dictionary of Human Rights. Citizenship Culture in the Globalization Era (2009) as well as many chapters and articles. She is currently working on a book about the judicial politics of human rights.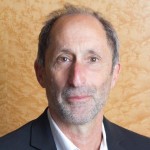 Aron Back
Aaron Back is Founding Director of the Ford Israel Fund, a philanthropic partnership between the Ford Foundation and the New Israel Fund. He was previously a Program Officer in the Peace and Social Justice Program of the Ford Foundation, with responsibility for the grants program in Israel. Prior to joining the Ford Foundation in 1995, Dr. Back lived in Israel for nearly a decade where he worked at the Israeli human rights organization B'Tselem, and lectured on social welfare at the Hebrew University and Tel Aviv University. He earned his doctorate in clinical and social psychology from the Wright Institute-Berkeley.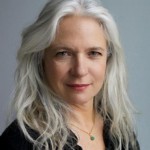 Emma Daly Emma Daly is the Communications Director at Human Rights Watch, overseeing all media communication coming from the organization, a position she has held since July 2007. Prior to that, she worked as Press Director after joining HRW in November 2005. Before joining Human Rights Watch, Daly spent 18 years as a journalist, mostly as a foreign correspondent, working for the New York Times, the Independent, Newsweek, the Observer and Reuters, among others. She has contributed to several books including "Secrets of the Press – the Penguin Book of Journalism" and "Crimes of War: What the Public Should Know." A native of the UK, Daly graduated from the University of East Anglia with a BA in Philosophy and Literature.

Lucía Gpe. Chávez Vargas
Lucy is the Director of Research at the Mexican Commission for the Defense and Promotion of Human Rights. From April 2011 to July 2014, she served as an advisor to the Human Rights Commission of Distrito Federal in the Office of the Inspector General and the Consultoría General Jurídica. She studied law at the Universidad Nacional Autónoma de México and has a Masters en Human Rights, Rule of Law and Democracy in Latin America from the Universidad de Alcalá de Henares, in Spain.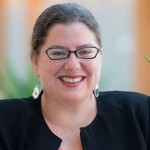 Janice Gallagher 
Janice Gallagher is a postdoctoral fellow at the Watson Institute for International and Public Affairs. She holds a PhD in Government from Cornell University, and earned an MA in Teaching at Brown University, and a BA in Political Science and Economics from Swarthmore College. She conducted more than two years of fieldwork in Mexico and Colombia, and previously worked as a human rights accompanier in Colombia. Her research has received funding from the National Science Foundation, the Inter-American Foundation, the Fulbright Garcia-Robles program, and the Social Science Research Council. Gallagher's dissertation, "Tipping the Scales of Justice: The Role of Citizen Action in Strengthening the Rule of Law," examines the role of organized citizen action and institutional pressure in affecting the provision of justice in Mexico and Colombia. This study is part of a larger research agenda of state-civil society relations, specifically how informal institutions, relationships and mobilization shape judicial and human rights outcomes.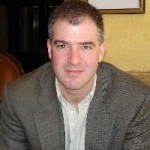 Theodore Gerber
Theodore P. Gerber is the Director of the Center for Russia, East Europe, and Central Asia and Professor of Sociology at the University of Wisconsin-Madison. He recently completed a major evaluation of the state of Russian studies at American universities for ASEEES. He has also served on the Selection Committee of the Social Science Research Council Eurasia Program, January 2006-2010, the Board of Directors of the National Council for Russian, East European, and Eurasian Research since 2010, and the Faculty Advisory Board for the Department of Political Science and Sociology at European University of St. Petersburg, since 2012.He received an M.A (1991) and Ph.D. (1995) in Sociology from the University of California, Berkeley. His research examines social inequality, economic change, public opinion, migration, and family processes in contemporary Russia, Ukraine, Georgia, and other former Soviet countries. He has authored or co-authored 45 articles on these topics that have appeared in peer-reviewed journals. His work has extended beyond the discipline of sociology: he has published in prominent Political Science journals (Foreign Affairs, International Security, Political Science Quarterly, and the Washington Quarterly), inter-disciplinary publications (e.g. International Migration Review and Social Science Research), and journals specializing in the former Soviet Union.

Shannon Green
Shannon Green is a senior fellow and codirector of the Human Rights Initiative at CSIS. She has deep experience in human rights, civil society strengthening, and international development, with over 13 years in the U.S. government, academia, and the nonprofit sector. Prior to joining CSIS, Ms. Green was senior director for global engagement on the National Security Council staff. She was also involved in the White House Summit on Countering Violent Extremism and in efforts to discredit and delegitimize ISIL and counter its propaganda. From 2008 to 2013, she worked at the Center of Excellence on Democracy, Human Rights, and Governance at the U.S. Agency for International Development (USAID), where she led the development of policies, strategies, and programs to advance political reform and human rights in the Middle East and North Africa. In 2009, she joined the interagency elections team in Afghanistan. Prior to joining the government, she worked at the Woodrow Wilson International Center for Scholars in the Environmental Change and Security Project and for nongovernmental organizations combating HIV/AIDS in sub-Saharan Africa. She received her B.A. in political science and history from the University of Georgia and her M.A. in international peace and conflict resolution from American University.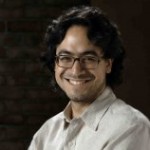 Roberto Hernández
Roberto Hernández is a lawyer, researcher and professor of Law at CIDE. With Layda Negrete, his wife, he produced the short film El túnel (2006), and in 2008, Presunto culpable, a documentary on the Mexican judicial system.
Co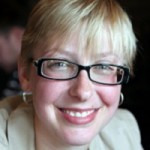 urtney Hillebrecht
Courtney Hillebrecht is an Assistant Professor in the Department of Political Science at the University of Nebraska-Lincoln. While in graduate school, she had research fellowships at the Carr Center for Human Rights Policy at Harvard University and the School of Human Rights Research at Utrecht University in Utrecht, the Netherlands. Now, she is beginning a new project on the effect of international criminal accountability on on-going violence.She received her Ph.D. in 2010 from the Department of Political Science at the University of Wisconsin-Madison.Her research interests focus on violence and human rights, compliance and human rights tribunals, human rights processes and institutions, and international law. Her book, Domestic Politics and International Human Rights Tribunals: The Problem of Compliance, was recently published by Cambridge University Press (February 2014) as part of the Cambridge Studies in International and Comparative Law Series.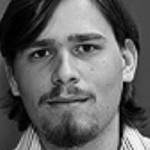 Laurence Janta-Lipinski
Laurence Janta-Lipinski is Associate Director in the Political and Social Research for YouGov UK. He works on a number of high-profile research projects for print and broadcast media clients, including The Sun, The Sunday Times, and Channel 4 News. He holds a Master's degree in Politics and Research Methods from the University of Nottingham. He has also been responsible for large-scale academic studies, such as the British Election Study. In addition, Laurence also leads on projects for numerous educational institutions, including the British Cooperative Campaign Analysis Project where he works with academic clients from Essex, Oxford and Harvard Universities. He is an experienced media performer, providing insight on a range of political and social stories for Sky News, the BBC News Channel, BBC Radio 5 Live as well as providing live rolling election analysis for BBC Radio London.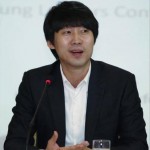 Jeong-Woo Koo
Jeong-Woo Koo is an Associate Professor in the Department of Sociology at Sungkyunkwan University in Seoul, Korea, Director of the Sungkyunkwan Center for Human Rights and Development, and Manager of SSK Human Rights Forum. He is currently a Visiting Scholar at Harvard-Yenching Institute (August, 2015-May, 2016). He holds a Ph.D. in Sociology from Stanford University. His research interests include human rights, international development, corporate ethics, and civil society/public sphere. His publications have appeared in Social Forces, Sociology of Education, Comparative Education Review, Human Rights Quarterly, International Journal of Comparative Sociology, Social Science History, Korea Observer, and numerous other Korea-based journals. He is currently working on several projects that examine determinants of human rights attitudes, the mechanisms of foreign aid allocations, the adoption of corporate social responsibility norms among Korean firms, and the making of human rights in South Korea.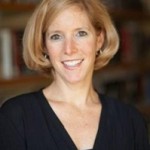 Sarah Kreps
Sarah Kreps is an Associate Professor in Cornell University's Department of Government, Adjunct Professor of Law at Cornell Law School, and the Associate Director of the Reppy Institute for Peace and Conflict Studies. Sarah Kreps has held fellowships at the Council on Foreign Relations, Harvard's Kennedy School of Government, and the University of Virginia's Miller Center for Public Affairs. Between 1999-2003, she served on active duty in the United States Air Force.  She has a BA from Harvard, MSc from Oxford, and PhD from Georgetown. Her research focuses on issues of international security, particularly questions of conflict and cooperation, alliance politics, political economy, and nuclear proliferation.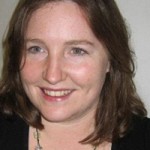 Rachel Krys
Rachel Krys is the Communications Director at Equally Ours, a campaign set up by eight UK charities to talk about the importance of human rights and their link to everyday life. She is also the Director of Inclusive Employers, the organization established this year to help employers create and grow and inclusive workplace. Rachel has been has been working in the diversity field for 10 years, as Campaign Director of the Employers Forum on Age and Belief she was responsible for the forum's campaigning, policy development and lobbying, challenging employers and Government. Prior to joining the EFA, Rachel was Brand Manager at Age Concern England, researching attitudes of people over 50 amongst other things. She is interested in the workplace, human rights and inclusion.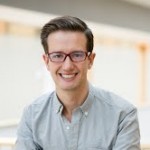 Giovanni Mantilla 
Giovanni Mantilla is Visiting Research Professor in International Studies at CIDE in Mexico City. He received his Ph.D. in Political Science from the University of Minnesota, and in 2013-2014 held a Postdoctoral Fellowship at Brown University's Watson Institute for International Studies. His research focuses on the origins, design, development and effects of international law, norms and institutions, particularly in the fields of humanitarian law (or the law of armed conflict) and human rights. His current work examines the history and politics of the international humanitarian law of internal armed conflicts. Mantilla's research has been published in academic journals such as Global Governance.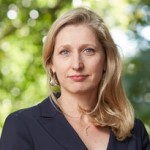 Emily Martinez
Emily Martinez is the director of the Open Society Human Rights Initiative. Previously, she established and directed four global grantmaking programs on disability rights, LGBTI rights, the rights of criminal defendants, and the right to information. Prior to moving to Washington, D.C., Martinez was the director of the Open Society Human Rights and Governance Grants Program in Budapest, where she helped promote the development of human rights and accountability groups in Eastern and Central Europe and the former Soviet Union. As the program's founding director, she developed expertise on a broad range of fundamental human rights issues in that region, as well as civil society's role in promoting rule of law and accountable governance. She holds an M.A. in human rights from the University of Essex. She graduated from Georgetown University in Washington, D.C., with a BS in international affairs and developmental economics.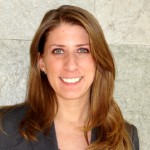 Ximena Medellín
Ximena Medellín is an Associate Professor and Researcher in the Division for the Legal Studies Division at CIDE. She is a Ph.D. candidate in Law at the Institute for Legal Research at the Universidad Nacional Autónoma of Mexoc and teaches internationa law at the University of Notre Dame. Prior to joining CIDE, she was an Associate Researcher of the Centre for Civil and Human Rights at the University of Notre Dame (2007-2010), and a full=time researcher for the human rights program at the Universidad Iberoamericana, in Mexico City (20014-2006).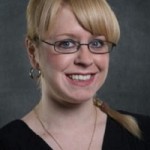 Amanda Murdie
Amanda Murdie is an Associate Professor of Political Science at the University of Missouri. She serves as Director of Graduate Studies for the Department of Political Science. She also has an appointment in the Truman School of Public Affairs at the University of Missouri. In 2015, she served as President of the International Studies Association – Midwest. Along with Cooper Drury, she is also the 2016 Program Chair for the International Studies Association Annual Convention. From the fall 2009 to the summer of 2012, she was an assistant professor at Kansas State University. In May of 2009, she received Ph.D. from Emory University.Her research focuses on the behavior of international non-governmental organizations (INGOs) and their interactions with states, local populations, and intergovernmental organizations (IGOs). She is also interested in human rights/security, development, quantitative methodologies, formal modeling, and conflict more generally.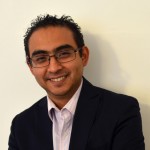 Perseo Quiroz
Perseo Quiroz has been Executive Director for International Amnisty Mexico since october 2013. He has extensive experience in issues of human rights, international law and constitutional law from the private sector, civil society, and the Federal Public Administration. He began his career in the area of international arbitration and litigation. Later, he served as Assistant Coordinator of Advocacy in Sin Fronteras A.P. and has been a consultant on Security and Human Rights. He has published several articles and has given many lectures and classes on human rights. He has a degree in Law from the Center for Research and Teaching in Economics (CIDE) and holds a Master's degree in International Law for Human Rights from the University of Notre Dame, United States (magna cum laude).
Dahlia Scheindlin
Dahlia Scheindlin is a leading international public opinion analyst and strategic consultant based in Tel Aviv, specializing in progressive causes, political and social campaigns in over a dozen countries, including new/transitional democracies and conflict regions. She has worked on four national electoral campaigns in Israel and she researches peace, conflict, human rights and democracy issues related to the Israeli-Palestinian conflict; she also has extensive expertise working in Eastern Europe and the Balkans. She has a Ph.D from from Tel Aviv University where she researched de facto (unrecognized) states. She is also a writer and regular political commentator.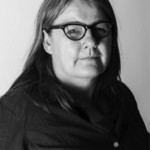 Carla Sutherland
Carla Sutherland is Head of Programmes for The Other Foundation. She was an Associate Research Scholar at the Center for Law, Gender and Sexuality, Columbia University Law School (New York). Carla previously worked at the Arcus Foundation where she led the Foundation's international Sexual Orientation and Gender Identity programme. Before that, Carla led the Ford Foundation's Education and Sexuality programme in East Africa. She began her professional career as a policy researcher at the University of Cape Town for the then Vice-Chancellor, Dr Mamphela Ramphele. Carla holds a PhD in Social Policy from the London School of Economics, earned while on a Commonwealth Scholarship. Her specific interest is in exploring how 'tradition' has been used as a barrier to advance sexual rights within global and regional human rights mechanisms, and developing resources that can be used by LGBTI activists to counter this phenomenon.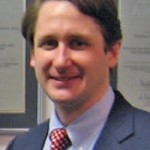 Benjamin Valentino
Benjamin Valentino is Associate Professor of Government at Dartmouth College. Professor Valentino has served as a consultant to several government agencies and non-governmental organizations on developing early warning models for genocide and mass killing. He is currently working on several projects focusing on the targeting of civilian populations during times of war and on the determinants of American public support for the use of force.He received his Ph.D. in Political Science from the Massachusetts Institute of Technology in 2000. His research interests include the causes and consequences of ethnic conflict and mass violence, and American foreign and security policies. Dr. Valentino's book, Final Solutions: Mass Killing and Genocide in the 20th Century, was published by Cornell University Press in February 2004. The book received the Edgar S. Furniss Book Award, given annually to an author whose first book makes an exceptional contribution to the study of national and international security. He is the author of many books, including Act and Idea in the Nazi Genocide, The Anatomy of Philosophical Style, Holocaust Representation: Art within the Limits of History and Ethics and Philosophical Witnessing: The Holocaust as Presence.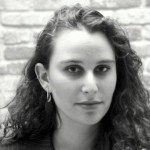 Laura Waisbich
Laura Trajber Waisbich has a degree in International Relations (PUC-SP, Brazil) and an MA in Political Science (Sciences Po Paris, France) She joined Conectas Human Rights in 2011, where she has initially worked as editorial assistant for the Sur Journal and coordinator for the 2012 edition of the International Human Rights Colloquium. Since 2013, she is an officer for the Foreign Policy Program, working on transparency, accountability and social participation in foreign policy, and the role of emerging powers in protecting and promoting rights, among others. Besides Conectas, Laura is also a researcher at the Brazilian Center for Analysis and Planning (CEBRAP), where she conducts researc on topics such as social participation in public policies, Brazilian international development cooperation, and Open Government.
ORGANIZER BIOS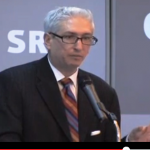 David Crow  
David Crow is Assistant Professor of International Studies at CIDE (Mexico City). He is researcher (and past director) of The Americas and the World survey on international relations and the Human Rights Perceptions Polls, and formerly Associate Director of the Survey Research Center at UC Riverside. His research has appeared in Comparative Politics, Comparative Political Studies, Political Psychology, Human Rights Quarterly, Sur, and elsewhere. David's research interests include migration, human rights, Mexican & Latin American politics, and statistical and survey methodology. David received a B.A. from UC Berkeley and his Ph.D. from UT Austin.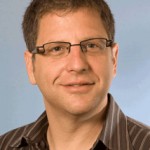 James Ron
James Ron holds the Harold E. Stassen Chair for International Affairs at the University of Minnesota's Humphrey School of Public Affairs & Department of Political Science. He is also an affiliated professor with Mexico's Centre for Economic Research & Teaching (CIDE), and editor of openGlobalRights, a multilingual, online forum for human rights activists and commentators, funded by the Ford Foundation and University of Minnesota. James earned a PhD in sociology at U.C. Berkeley (1999). Before returning to the U.S. in 2012, he worked for a decade in Canada, and for a year in Mexico. Over the years, James has worked for the Associated Press in Jerusalem; for Human Rights Watch in Palestine, Nigeria, Turkey, the Albanian-Kosovo border, the Ingush-Chechen border, and Kyrgyzstan; the International Committee of the Red Cross in Geneva and the former Yugoslavia; and for CARE about its work in Africa. James has done applied research projects with support from various Canadian agencies, including the foreign ministry.
Tania Quintero
Tania Quintero is administrative assistant for this particular project. She is a fifth semester Political Science and International Relations student at Centro de Investigación y Docencia Económicas (México). On 2012, she participated on the "Youth Ambassadors Program" hosted by Sister Cities International. She is interested in sociocultural studies, human rights, Latin American studies, Hispanic literature, international diplomacy and foreign service.

Archana Pandya
Archana Pandya is the managing editor of openGlobalRights (oGR), a multilingual, online forum for debating human rights movements worldwide.  She is also a research collaborator with the Human Rights Organizations Project led by Prof. James Ron at the University of Minnesota. In recent years, she has conducted interviews with dozens of local human rights organizations, activists and experts in Mumbai and Mexico City and helped coordinate Human Rights Perception Polls in India and Morocco. She holds an MA in international development from the Norman Paterson School of International Affairs (Carleton University), and BA in International Studies and Modern Languages (University of Ottawa).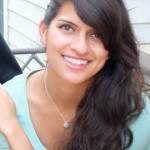 Kassira Absar
Kassira Absar is a Research Fellow with the Human Rights Organizations Project at the Humphrey School of Public Affairs. She graduated with a Master in Public Policy in 2015 from the Humphrey School. As a student at the Humphrey, she completed fieldwork in Nepal, including site visits to rural Eastern Nepal. Before coming to the Humphrey School, she lived and worked in the Basque Country of Spain, Colombia, and Bangladesh.
---

Lead Sponsor: 
Center for Research and Teaching in Economics (CIDE)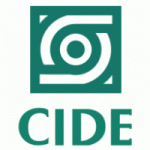 Contributing sponsors: 
Stassen Chair for International Affairs, University of Minnesota

openGlobalRights: A multilingual, online forum for scholars and practitioners, funded by the Ford Foundation, University of Minnesota, and University of Ottawa


---