Surveys and Human Rights: Local Reception of International Norms
A Unique International Conference and Workshop
Mexico City, November 12 & 13, 2015
Participants    |    Program    |    Logistics   |   Readings    |   Conference Materials
---
Human rights activists have traditionally shunned opinion polls, focusing instead on principled commitment to international norms and laws. In recent years, however, a growing number of scholars, along with a handful of activists, have begun using polls to better understand the human rights community's bases of actual and potential support.
In some cases, rights groups have used these analyses to adjust their messages, craft new outreach efforts, or build new fund raising strategies. Academics, for their part, are asking new questions in traditional survey formats, or using new experimental methods to gauge the public's commitment to human rights principles.
What research has been done in this area, and how useful is it? What can—and can we not—learn from surveys? Should human rights groups use polling results to adjust their messages and strategy? If so, when and how? What additional work should scholars be doing? How can they work with front-line activists? Should foundations and other donors support this work, and if so, how?
On November 12-13, 2015, a select group of academics, campaign experts, foundation staff, and activists will convene in Mexico City to discuss Using Public Opinion Analysis for Human Rights Advocacy and Strategy. This meeting builds upon an ongoing openGlobalRights debate series on Public Opinion and Human Rights.
The conference is funded and hosted by CIDE, The Center for Economic Research and Teaching. CIDE is one of Mexico's leading publicly funded research institutions and home to the ten-year survey project, Mexico, Americas, and the World. Supporting funds are coming from the Stassen Chair of International Affairs at the University of Minnesota, and from openGlobalRights, a section of the London-based e-zine, openDemocracy.
This workshop promises to be an exciting opportunity for human rights stakeholders and academics to network and exchange ideas.

---
Lead Sponsor: 
Center for Research and Teaching in Economics (CIDE)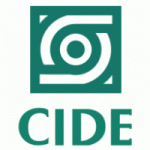 Contributing sponsors: 
Stassen Chair for International Affairs, University of Minnesota

openGlobalRights: A multilingual, online forum for scholars and practitioners, funded by the Ford Foundation, University of Minnesota, and University of Ottawa